Written by Clement Girardot
Original article on Le Courrier

Dominated by the West, the video game industry is now making inroads in many studios in African metropolises. Where the continent's rich cultural-historical heritage is promoted.

The video game sector, which has been the world's leading cultural industry for several years, is presented as one of the few winning sectors in a year marked by the pandemic. Containment measures and the closure of social venues have boosted game consumption. However, Covid-19 has also brought its share of negative effects: cancellation of major gaming festivals and e-sport events, delays in game development...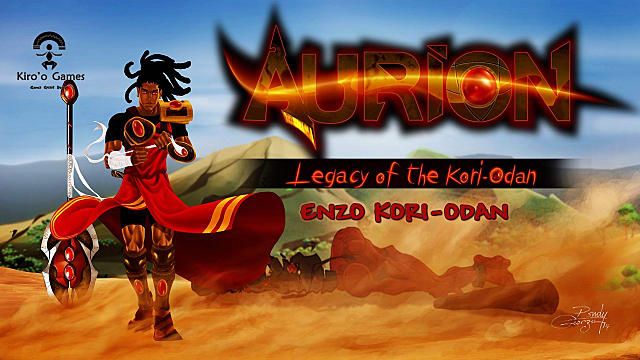 "The containment led to an increase in sales of our PC game Aurion. But we had to postpone the release of other projects planned for 2020," explains Joseph Nama, marketing manager for the Yaoundé, Cameroon-based company Kiro'o Games. It is one of the many independent studios that have launched themselves over the past decade in the main African metropolises. South Africa as well as North African countries are leading the way in this sector, but the geography of the studios is changing.

"We have several studios in South Africa that employ full-time professionals and have been able to create a sustainable business model for the video game industry. However, the size of the sector is still very small. According to a recent census, there are only 300-400 video game developers in the country. So there is a lot of room for growth," says Limpho Moeti. The producer and head of business development for the Cape Town-based Nyamakop studio is excited about the emergence of robust technology ecosystems that can support the creation of studios in other countries, such as Kenya and Ghana.

Globally, the African continent accounts for only a small percentage of the total revenue generated by the video game industry. But it has seen a rapid increase in consumption in recent years, driven by its dynamic demographics, growing internet coverage and the widespread use of smartphones. "With Covid-19, revenues have increased but mainly on sales of foreign games," says Eyram Tawia, a Ghanaian entrepreneur and co-founder of the Leti Arts studio (founded in 2009). Indeed, the best-known franchises (Call of Duty, League of Legends, FIFA, Counter Strike, etc.) are preferred by local gamers. But Eyram Tawia is optimistic about the future of African creations: "Consumers are increasingly looking for homegrown games and many young people have taken advantage of the confines to train online in video game development.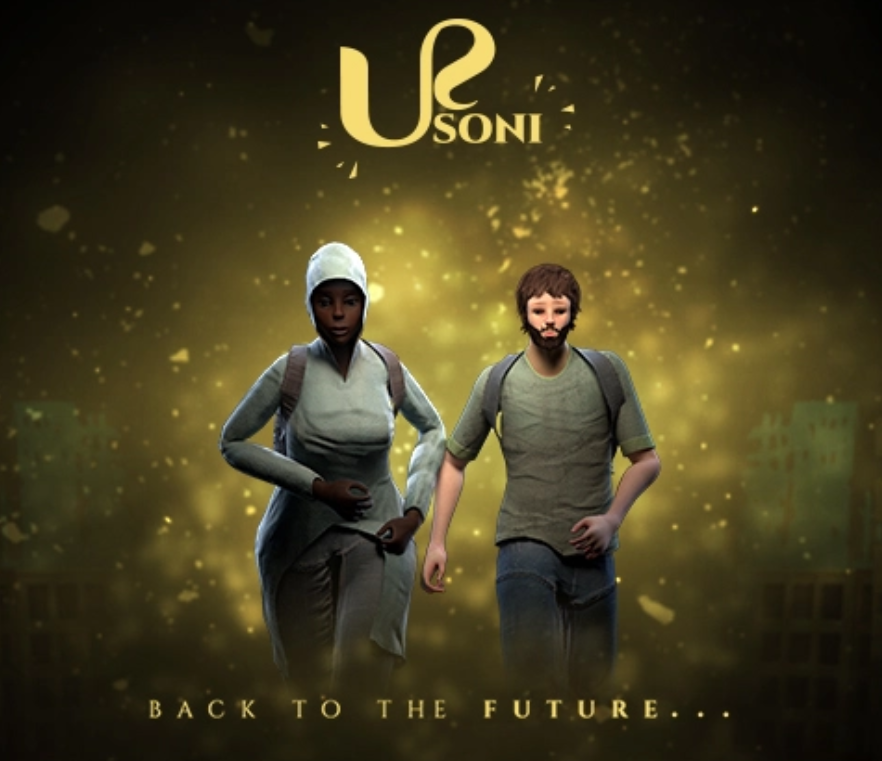 Africa remains marginalised in the video game industry, says Max Musau. "Yet there are so many African stories to explore... We want to fill that gap!" The Kenyan entrepreneur and gamer founded Jiwe Studio last year with the support of the technology company Africa's Talking. The Nairobi-based studio has just released its first game, Usoni, a post-apocalyptic platformer in which the heroes must leave the hell of Europe to reach the African Eldorado by overcoming numerous obstacles (see interview on next page). The second game will focus on the biography of the activist Wangari Maathai, winner of the Nobel Peace Prize in 2004.
Many of the games are based on Afrocentric narratives that emphasise pan-Africanism. We want to preserve our culture and instill pride in our heritage in the youth," says Eyram Tawia. African history, culture and mythology are rich, yet the younger generation has more affinity for Western culture, largely because of imported electronic content that is attractive."
The games developed by Jiwe Studio, Leti Arts and others are inspired by folklore and myths, but also by great historical figures and the realities of everyday life. These productions are primarily aimed at a local audience, offering a more complex, authentic and empowering image of the continent than that portrayed in Western games. "The main characters in video games are often white and male. This is a direct consequence of a professional environment dominated by white men. Furthermore, most black characters have secondary roles or reproduce racist stereotypes," complains Nathan Damtew, who recently told gamesindustryafrica.com how, as a teenager, he stopped being attracted to video games because he could not identify with the characters and stories.

This Ethiopian entrepreneur has developed an application called Be Blocky that teaches children to code in a fun way using avatars that look like them. He advocates a diversification of recruitment in large video game companies, as well as a strengthening of initiatives by African independent studios to fill the gap of black heroes and heroines, and of stories rooted in the realities of African societies. "One of my favourite games is Kukulu (Qene- tech, 2018), the player plays a chicken running through different villages, chased by its owner," continues Nathan Damtew. This is a common scene in Ethiopia, I too have had to chase a hen a few times and always wanted to experience how it felt."

Other recent high-profile productions include the Malagasy 3D action-adventure game Dahalo (Lomay, 2020), the strategy game Kissoro (Masseka, 2016) inspired by a traditional game of the same name, or Aurion: L'Héritage des Kori-Odan, a Cameroonian 2D action game with an afro-fantasy universe (Kiro'o Games, 2016).

In the wake of the Marvel film Black Panther (2018), several creations feature black superheroes and superheroines. Gamers can look forward to the release in the coming months of the role-playing game Africa's Legends Reawakening (Leti Arts, a sequel to the 2014 game Africa's Legends) and also African Heroes, a Guinean adventure and combat game that will allow players to embody the great figures of decolonisation.

This proliferation of new studios and games is also marked by a difficult economic context. In many countries, technology companies are struggling to sustain their business. It is not uncommon to see studios close down after a few months or years of existence. The challenges are quite numerous," admits Joseph Nama of Kiro'o Games. We are struggling to find qualified profiles because of the limitations of the training offer in Africa. We have difficulties in raising funds because investors still do not believe in the potential of African youth, and we also accumulate delays in the delivery of some projects because of regular power cuts and low internet speed in Cameroon."

Among the main obstacles faced by independent studios is the distribution and monetisation of games. "Usoni is priced at three dollars, which is affordable, it's the price of a meal," notes Max Musau, "but the challenge is accessibility to the game. Here, PayPal and credit card transactions are not very common, the popular payment method is money transfer by mobile phone. That's why we are working hard on our game sales platform Jiwe.io, which brings together several Kenyan studios and which we would like to expand to other African countries."

Faced with the constraints linked to consumption patterns and the limits of telecommunications infrastructures, some studios are betting on innovation. This is the case of Leti Arts, which intends to make Africa's Legends Reawakening the "first game of its kind in Africa", a game that will be available in a wide variety of formats. "Africa's Legends will adapt to the capabilities of each tool. A text-based version will be accessible via SMS on mobile phones," says Eyram Tawia. Other versions will combine text and images for online messengers such as Messenger. And on a computer, the game will have accomplished graphics and gameplay.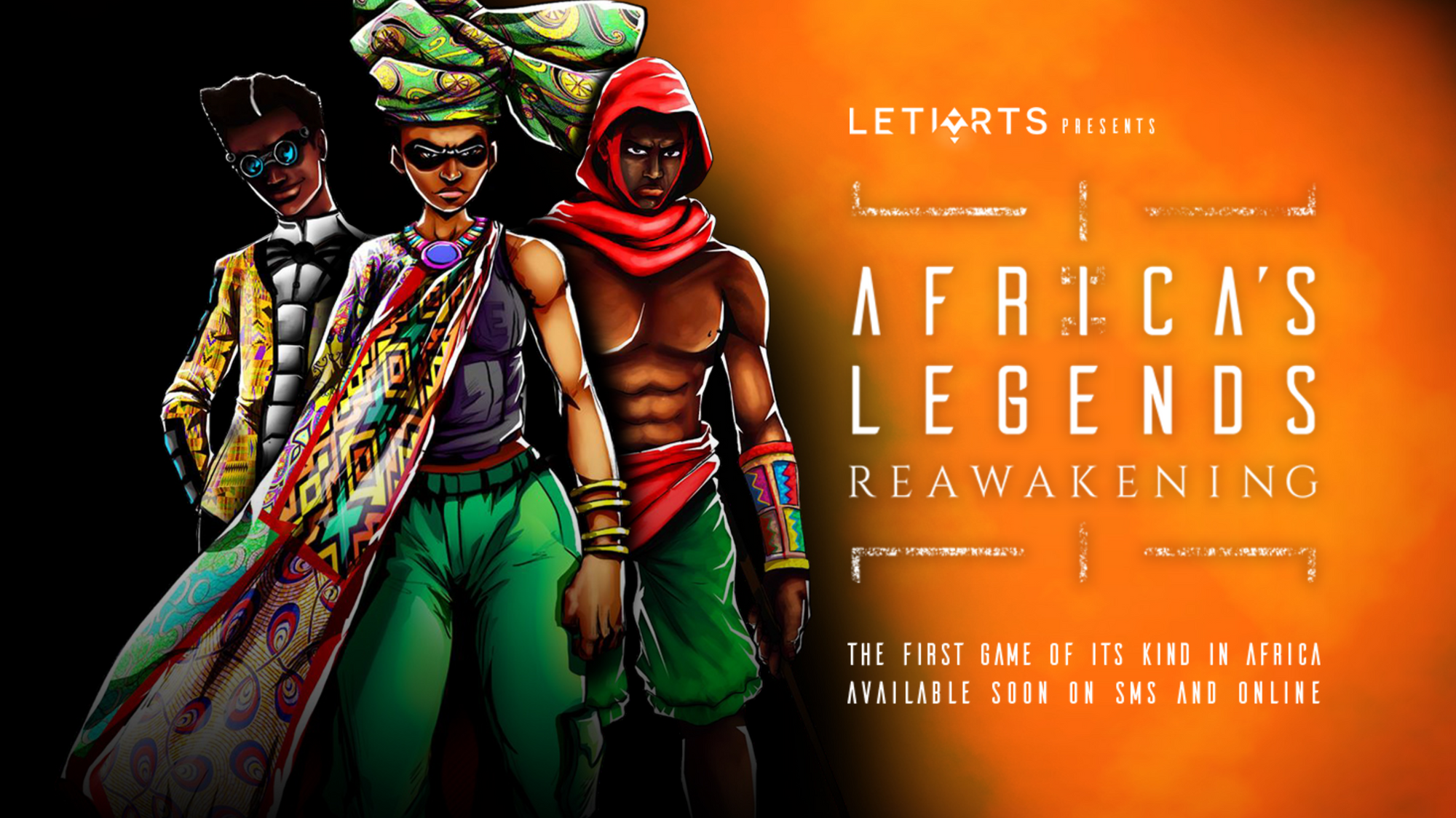 «Developers here are self-taught»
Developed by Nairobi's Jiwe studio and available on Android and PC (www.jiwestudio.itch.io) for $3, Usoni is Africa's first post-apocalyptic video game.
Based on the scenario of a TV series that remained in the pilot stage, the game plunges us into 2063, nearly twenty years after the great climate catastrophe of 2035. Volcanic eruptions, nuclear accidents, tsunamis, earthquakes... Europe has not recovered, it is plunged into darkness, covered by a thick coat of darkness. The two protagonists are Ophelia and Ulysses, a mixed couple who try to reach Africa through Lampedusa. Only part one of the game is currently available, with parts two and three planned for late 2021 and 2022.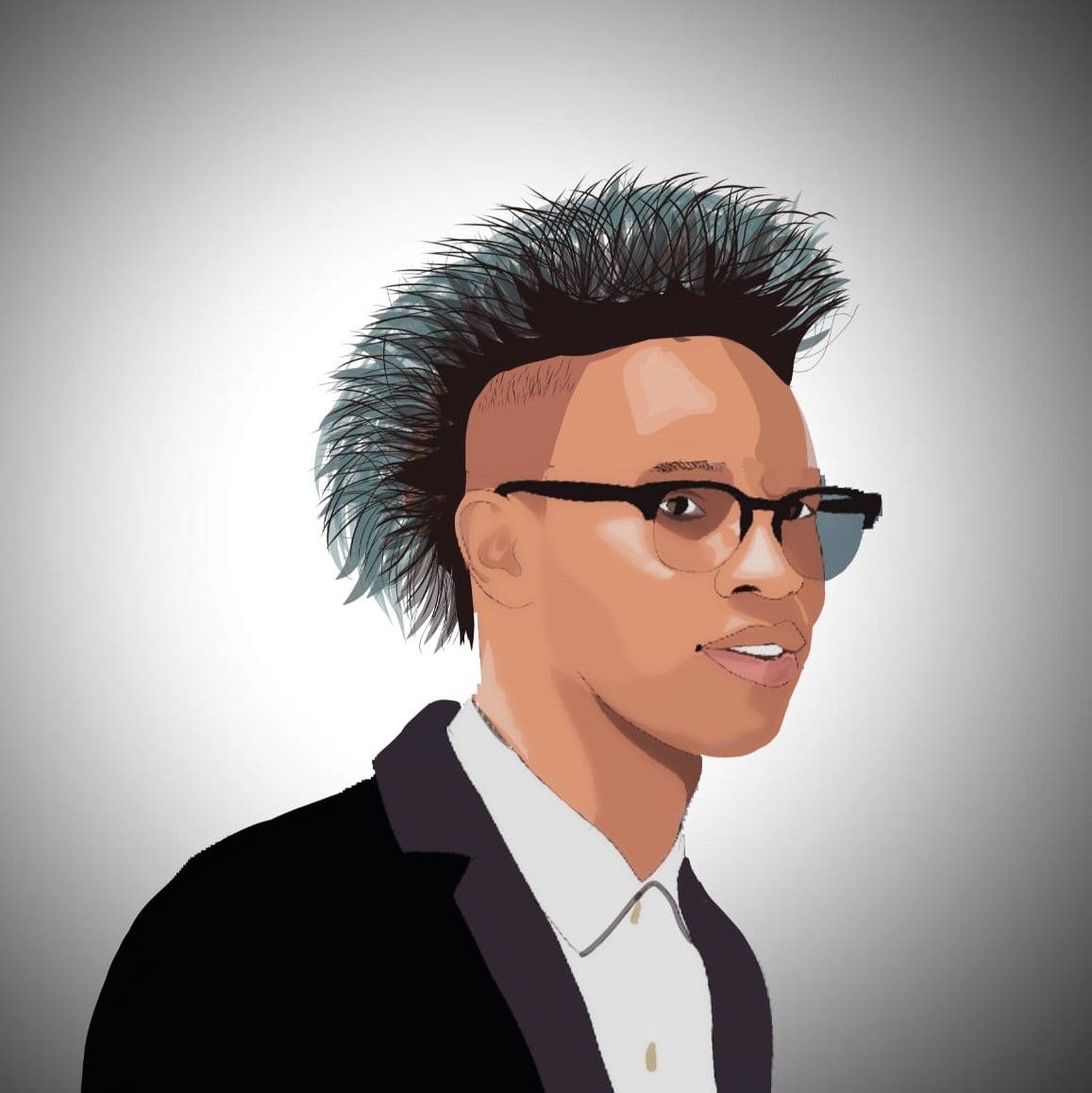 Telvin Njoroge, 25 years old, is one of the two active developers on Usoni. He talks about his career path and this first professional experience.
How did you become a developer?
Telvin Njoroge: I started in 2018 after playing God of War. That game grabbed me and I wanted to create similar experiences for other people. I started learning video game development on my own on YouTube because there was no school at the time. A game design course just opened in Nairobi, which is a start, but all the developers I know here are self-taught.
What was the biggest technical challenge in making Usoni?
The biggest challenge was definitely the optimization for the mobile version. We first created Usoni for PC use and then it was very complicated to adapt it to Android. But we had to do it because the majority of Kenyans play on their smartphones.
Why did you choose to create a platform game?
We wanted to make a 3D game at first but we were limited by time. That's why we chose to develop a 2D platform game in a 3D setting, which is called 2.5D. Unlike the second developer, I am not a fan of platform games, but he shared his favorite games like Inside (Playdead) and Ori (Moon Studios)which  influenced us. On the other hand, parts two and three of Usoni will be developed in 3D.


---
en français
Dominée par l'Occident, l'industrie du jeu vidéo perce désormais dans de nombreux studios des métropoles africaines. Où le riche patrimoine historico-culturel du continent est valorisé.

Principale industrie culturelle mondiale depuis plusieurs années, le secteur du jeu vidéo est présenté comme un des rares gagnants d'une année 2020 marquée par la pandémie. Les mesures de confinement ainsi que la fermeture des lieux de socialisation ont dopé la consommation de jeux. Pourtant, le Covid-19 a aussi entraîné son lot d'effets négatifs: annulation des principaux festivals de gaming et des évènements d'e-sport, retards dans le développement des jeux...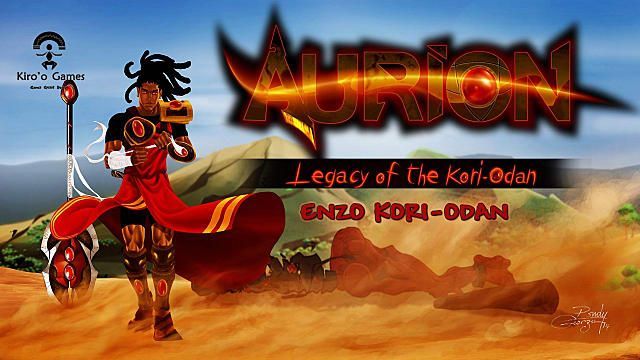 «Le confinement a entraîné une augmentation des ventes de notre jeu Aurion pour PC. Mais nous avons dû repousser la sortie d'autres projets pré- vus pour 2020», explique Joseh Nama, responsable marketing pour l'entreprise Kiro'o Games basée à Yaoundé, au Cameroun. C'est un des nombreux studios indépendants qui se sont lancés depuis une dizaine d'années dans les principales métropoles africaines. L'Afrique du Sud ainsi que les pays d'Afrique du Nord sont en pointe dans ce secteur, mais la géographie des studios est en pleine évolution.
«Nous avons en Afrique du Sud plusieurs studios qui emploient des professionnels à plein temps et qui ont pu créer un modèle économique durable pour l'industrie du jeu vidéo. La taille du secteur reste toutefois très modeste. D'après un recensement récent, le pays ne compte que 300 à 400 développeurs de jeux vidéo. Les possibilités de croissance sont donc importantes», analyse Limpho Moeti. Cette productrice et responsable du développement commercial pour le studio Nyamakop basé au Cap voit avec enthousiasme l'émergence d'écosystèmes technologiques robustes capables de soutenir la création de studios dans d'autres pays, notamment au Kenya et au Ghana.
Au niveau mondial, le continent afri- cain ne pèse qu'un petit pour-cent dans le total des revenus générés par l'industrie du jeu vidéo. Mais il a vu ces dernières années une augmentation rapide de la consommation portée par sa démographie dynamique, par le développement de la couverture internet et par l'usage devenu massif des smart- phones. «Avec le Covid-19, les revenus ont augmenté mais principalement sur les ventes de jeux étrangers», constate Eyram Tawia, entrepreneur ghanéen et cofondateur du studio Leti Arts en 2009. En effet, les franchises les plus connues (Call of Duty, League of Legends, FIFA, Counter Strike...) ont la préférence des gamers locaux. Mais Ey- ram Tawia se veut optimiste quant à l'avenir des créations africaines: «Les consommateurs recherchent de plus en plus des jeux d'ici et de nombreux jeunes ont mis à profit les confinements pour se former en ligne au développement de jeux vidéo.»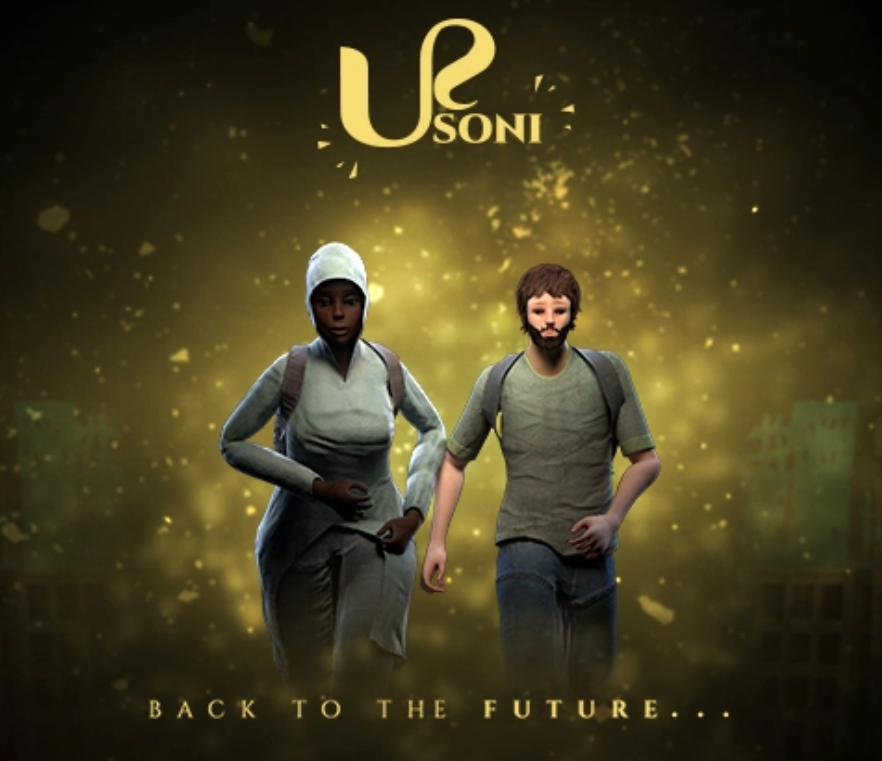 L'Afrique reste marginalisée dans l'industrie du jeu vidéo, affirme de son côté Max Musau. «Pourtant, il existe tellement d'histoires africaines à explorer... Nous voulons combler ce manque!» L'entrepreneur et gamer kenyan a fondé l'année dernière Jiwe Studio avec le sou- tien de l'entreprise technologique Africa's Talking. Ce studio basé à Nairobi vient de sortir son premier opus, Usoni, un jeu de plateforme post-apocalyptique où les héros doivent quitter l'enfer euro- péen pour rejoindre l'eldorado africain en surmontant de nombreux obstacles (lire interview en page suivante). Le deuxième jeu s'intéressera à la biographie de la militante Wangari Maathai, prix Nobel de la paix en 2004.
De nombreux jeux se basent sur des récits afrocentrés qui mettent en valeur le panafricanisme. «Nous voulons préserver notre culture et insuffler la fierté de notre patrimoine dans la jeunesse, déclare Eyram Tawia. L'histoire, la culture et la mythologie africaines sont riches et pourtant les jeunes générations ont plus d'affinités avec la culture occidentale, en grande partie à cause des contenus électroniques attractifs importés.»
Les jeux développés par Jiwe, Leti Arts et d'autres s'inspirent du folklore et des mythes mais aussi des grandes figures historiques et des réalités de la vie quotidienne. Ces productions s'adressent d'abord à un public local, proposant une image du continent plus complexe, authentique et valorisante que celle dépeinte dans les jeux occidentaux. «Les principaux personnages des jeux vidéo sont souvent blancs et masculins. C'est la conséquence directe d'un milieu professionnel dominé par les hommes blancs. Par ailleurs, la plupart des personnages noirs ont des rôles secondaires ou reproduisent des stéréotypes racistes», dé- plore Nathan Damtew, qui a récemment raconté sur le site gamesindustryafrica.com comment, adolescent, il avait cessé d'être attiré par les jeux vidéo, faute de pouvoir s'identifier aux personnages et aux histoires.

Cet entrepreneur éthiopien a développé une application appelée Be Blocky qui enseigne de manière ludique le code aux enfants grâce à des avatars qui leur ressemblent. Il prône une diversifica- tion des recrutements dans les grandes entreprises de jeux vidéo; au même titre qu'un renforcement des initiatives des studios indépendants africains pour combler ce manque d'héros et héroïnes noir·es, et d'histoires ancrées dans les réalités des sociétés africaines. «Un de mes jeux préférés est Kukulu (Qene- tech, 2018), le joueur incarne une poule qui court à travers différents villages, poursuivie par son propriétaire, continue Nathan Damtew. C'est une scène habituelle en Ethiopie, j'ai moi aussi dû pourchasser une poule quelques fois et j'ai toujours voulu expérimenter ce qu'elle ressentait.»

Parmi les autres productions récentes les plus remarquées, on trouve le jeu d'aventure-action 3D malgache Dahalo (Lomay, 2020), le jeu de stratégie Kissoro (Masseka, 2016) inspiré d'un jeu traditionnel éponyme ou Aurion: L'Héritage des Kori-Odan, jeu camerounais d'action 2D à l'univers afro-fantasy (Kiro'o Games, 2016).

Dans le sillage du film Black Panther (2018) de Marvel, plusieurs créations mettent en avant des superhéros et super- héroïnes noir·es. Les gamers attendent les sorties dans les mois qui viennent du jeu de rôle Africa's Legends Reawakening (Leti Arts, suite du jeu Africa's Legends datant de 2014) et aussi d'African Heroes, un jeu guinéen d'aventure et de combat qui per- mettra d'incarner les grandes figures de la décolonisation.
Ce foisonnement de nouveaux studios et de jeux est aussi marqué par un contexte économique difficile. Dans de nombreux pays, les entreprises technologiques peinent à pérenniser leur activité. Il n'est pas rare de voir des studios fermer après quelques mois ou quelques années d'existence. «Les défis sont assez nombreux, reconnaît Jo- seph Nama de Kiro'o Games. Nous peinons à trouver des profils qualifiés à cause des limites de l'offre de formation en Afrique. Nous avons des difficultés à lever des fonds car les investisseurs ne croient toujours pas au potentiel de la jeunesse africaine, et nous accumulons aussi des retards dans la livraison de certains projets à cause des coupures régulières d'électricité et du faible débit d'internet au Cameroun.»

Parmi les principaux obstacles rencontrés par les studios indépendants, on trouve la distribution et à la monétisation des jeux. «Le prix d'Usoni est de trois dollars, c'est abordable, c'est le prix d'un repas, note Max Musau, mais le défi est l'accessibilité au jeu. Ici, PayPal et les transactions par carte bancaire sont peu courants, le moyen de paiement populaire est le transfert d'argent par téléphone portable. C'est pour cela que nous travaillons dur sur notre plateforme de vente de jeux Jiwe.io, qui rassemble plusieurs studios kenyans et que nous aimerions étendre à d'autres pays africains.»
Face aux contraintes liées aux modes de consommations et aux limites des infrastructures de télécommunication, certains studios misent sur l'innovation. C'est le cas notamment de Leti Arts qui entend faire d'Africa's Legends Reawake- ning le «premier jeu dans son genre en Afrique», un jeu qui se déclinera sous un grande variété de formats. «Africa's Legends s'adaptera aux capacités de chaque outil. Une version textuelle sera accessible par sms sur les téléphones portables», indique Eyram Tawia. D'autres versions allieront textes et images pour les messageries en ligne tel Messenger. Et sur ordinateur, le jeu aura un graphisme et un gameplay aboutis.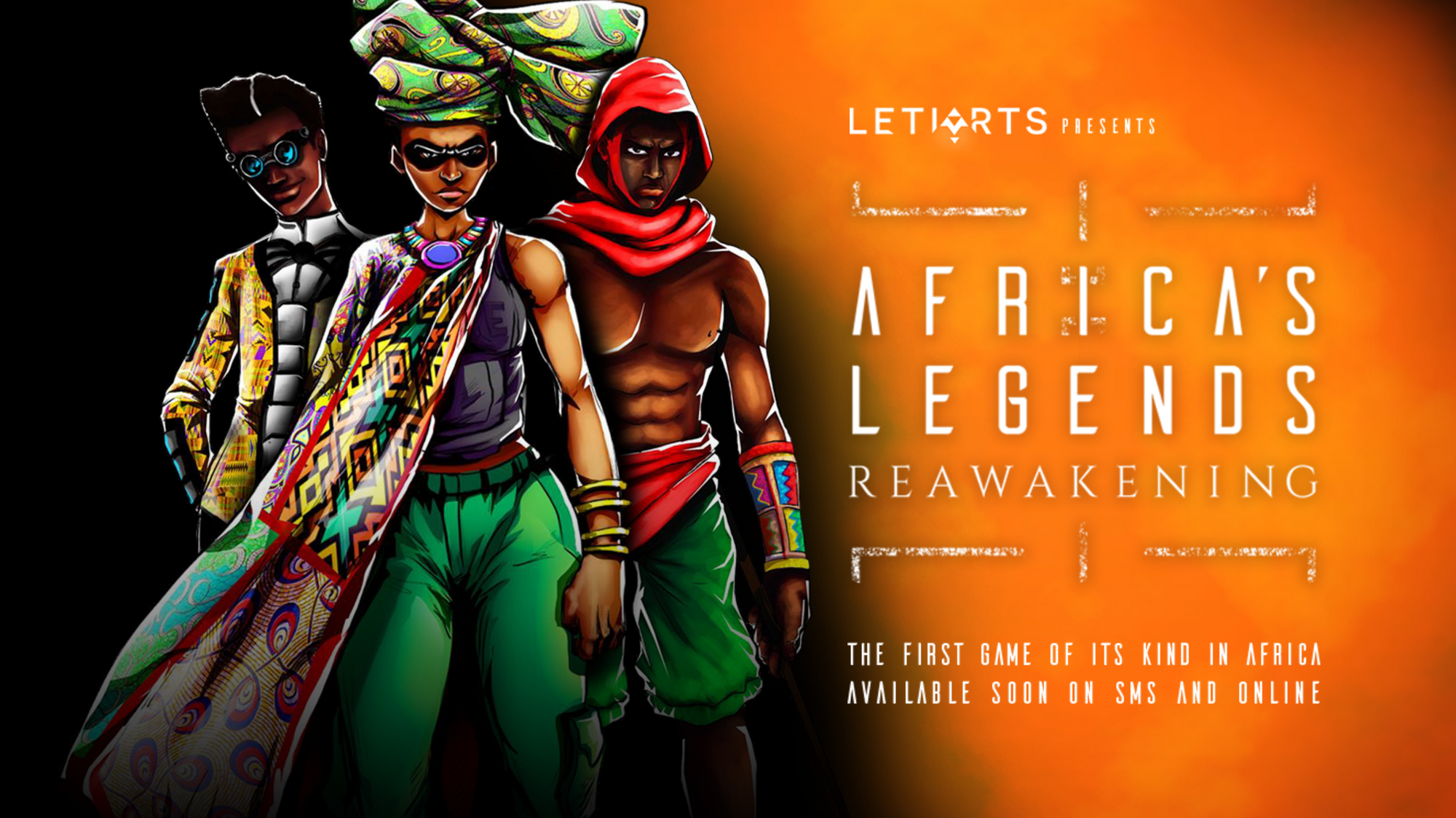 «Ici, les développeurs sont autodidactes»
Développé par le studio Jiwe de Nairobi, disponible sur Android et PC (jiwestudio.itch.io) au prix de trois dollars, Usoni est le premier jeu vidéo africain post-apocalyptique.

Basé sur le scénario d'une série télévisée restée au stade du pilote, le jeu nous plonge en 2063, près de vingt ans après la grande catastrophe climatique de 2035. Irruptions volcaniques, accidents nucléaires, tsunamis, tremblements de terre... L'Europe ne s'en est pas remise, elle est plongée dans l'obscurité, recouverte d'un épais manteau nua- geux. Les deux protagonistes sont Ophélie et Ulysse, un couple mixte qui tente de rejoindre l'Afrique en passant par Lampe- dusa. Seule la première partie du jeu est pour l'instant disponible, les parties deux et trois sont pré- vues pour fin 2021 et 2022.
Telvin Njoroge, 25 ans, est un des deux développeurs actifs sur Usoni. Il revient sur son parcours et cette première expérience professionnelle.

Comment êtes-vous devenu développeur?
Telvin Njoroge: J'ai commencé en 2018 après avoir joué à God of War. Ce jeu m'a happé et j'ai voulu créer des expériences similaires pour d'autres personnes. J'ai commencé à apprendre le développement de jeux vidéo par moi-même sur YouTube car il n'existait alors pas d'école. Une formation de game design vient d'ouvrir à Nairobi, c'est un début, mais tous les développeurs que je connais ici sont autodidactes.
Quel a été le plus gros défi technique pour réaliser Usoni?
La plus grosse difficulté a sans conteste été l'optimisation pour la version mobile. Nous avons d'abord créé Usoni pour un usage sur PC et ensuite cela a été très compliqué de l'adapter sur An- droid. Mais nous devions le faire car la majorité des Kényan·es jouent sur leur smartphone.
Pourquoi avez-vous choisi de créer un jeu de plateforme?
Nous voulions créer au départ un jeu en 3D mais nous étions limités par le temps. C'est principalement pour cela que nous avons choisi de développer un jeu de plateforme 2D dans un décor en 3D, ce qu'on appelle la 2,5D. Contrairement au second déve- loppeur, je ne suis pas un fan de jeux de plateforme, mais il a partagé ses coups de cœur et des jeux comme Inside (Playdead) et Ori (Moon Studios) nous ont influencé. Par contre, les parties deux et trois d'Usoni seront développées en 3D.
---