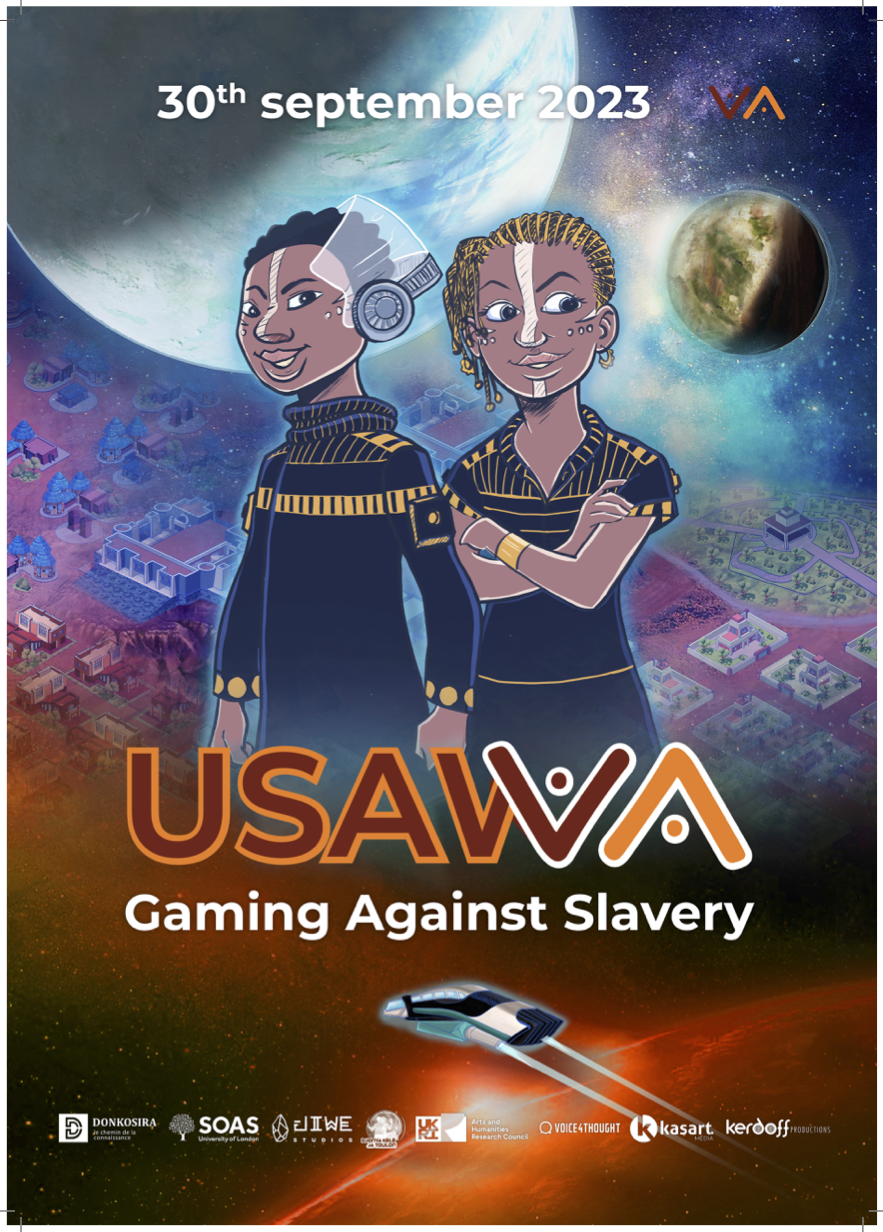 Hey, there gaming enthusiasts and serious gamers in Nairobi!

Get ready for the USAWA game launch, an event that combines serious games and entertainment at the Nairobi Game Development Center on September 30th. This is an exciting opportunity to delve into the world of gaming and discover the potential of serious games in various fields.


The day kicks off at 10:00 AM with a one-hour panel discussion featuring industry experts and thought leaders. They will delve into the significant role that serious games play in Africa, exploring their impact on education, healthcare, and societal issues. Followed by an introduction to Game Learning Co. It's going to be an enlightening session that you won't want to miss!

Then at 11:00 AM, buckle up for the grand reveal of USAWA the game! You'll have the exclusive chance to experience the launch firsthand and provide valuable feedback to the developers. Your input will help shape the future of serious gaming in Africa, so this is your moment to make a difference!


Afterward, from 12:00 PM to 1:00 PM take a well-deserved lunch break and relish a mouthwatering spread of snacks and drinks. It's the perfect opportunity to mingle and network with fellow gamers, developers, and industry professionals. Who knows, you might even make some new gaming buddies!

In the afternoon, from 1:00 PM to 4:00 PM get ready for non-stop action! Engage in fierce competition during the mobile games session or journey into the immersive realm of virtual reality. Whether you're a casual gamer or a hardcore enthusiast, there's something for everyone. You'll have the chance to test your skills and have a blast in the world of gaming.

Now, let's get down to the nitty-gritty details.

The event will be held on September 30th from 10:00 AM to 4:00 PM at the Nairobi Game Development Center, located on the 6th Floor of Diamond Plaza in Parklands.

Admission is free, but we highly recommend pre-registering to secure your spot.

Just hop over to this link to register and stay up-to-date with all the event updates.

Rest assured, we are committed to following all health and safety protocols to ensure everyone's well-being at the event.

Make sure to bring your mobile device for the mobile games session, and don't worry, VR equipment will be provided for the immersive VR experiences. Plus, snacks and drinks will be available throughout the event to keep you fueled and refreshed.

Don't let this incredible opportunity slip away! Join us at the Nairobi Game Development Center on September 30th for a day packed with serious gaming insights, game launches, playtesting sessions, and mind-blowing gaming experiences. It's an event you won't want to miss!


More about USAWA the game here.
---